"Hats Off" to the writers, journalists, photographers and bloggers who keep the fires burning!
Peggy Sheehy: The godmother of educational gaming is coming
---
She may have tattoos and streaks of pink in her hair, but there's a lot more that makes Peggy Sheehy different to your average educator.
A pioneer for games-based learning in virtual worlds, she co-wrote a curriculum linking World of Warcraft with the Common Core Learning Standards in the US.
As well as being a mother to three children and her beloved rescue dog, Mr Clyde, Sheehy is a guild master of the Cognitive Dissonance Educator Guild in World of Warcraft and is a founding officer of 3D Game Lab, as well as The Games for Education Initiative.
She also currently teaches sixth grade students at Suffern Middle School in New York. She spoke to TechnologyEd from her home in New York about why she's excited to meet with Australian educators when she wings her way Down Under for the FutureSchools Expo in March 2016.
When at the age of 32 Peggy Sheehy found herself at Empire State College in New York, sitting down with a mentor to discuss her future, she never could have imagined the journey on which she was about to embark.
Her mentor, Barbarie Rothstein, asked Sheehy two simple questions: what's your five year plan and what do you picture yourself doing?
Having established herself as a singer/songwriter but realising her dreams of becoming a rock star probably weren't going to come to fruition, Sheehy was unsure of what her next step would be.
So she replied, "Well, I certainly can't be bored, I'm going to need that same energy, that same charge, that same fix I get when I sing in front of an audience, that emotional exchange, I'm going to need that. And when I put my head down on the pillow at night, I want to feel like I did something good that day."
Rothstein replied, "Oh, you're a teacher".
Having dropped out of school as a teenager after disengaging from school entirely, Sheehy couldn't believe her ears.
"No, no, no, you don't understand. I'm a high school dropout. I had to go and get my GED (General Education Development – a US equivalency credential) to come here to go to university," she quickly said.
Rothstein let it go, for now, and Sheehy enrolled herself in literacy courses to get started.
She also continued to meet with her mentor each week to discuss her progress. By the fourth meeting, Rothstein couldn't hold back.
She said, "You're a teacher. Come to grips with the fact you're a teacher".
Sheehy replied, "You know what, I could teach high school. I could teach high school English. I'm savvy, I've got tattoos, I could probably prevent a couple of them slipping through the cracks like I did. I mean, I know exactly where the cracks are".
And so Sheehy began taking teaching courses and the more she learned, the more she set her sights on teaching lower grades. She wanted to get the children early, nurture them from a young age, and stop them from experiencing many of the things she did as a child growing up in the school system on the south shore of Long Island.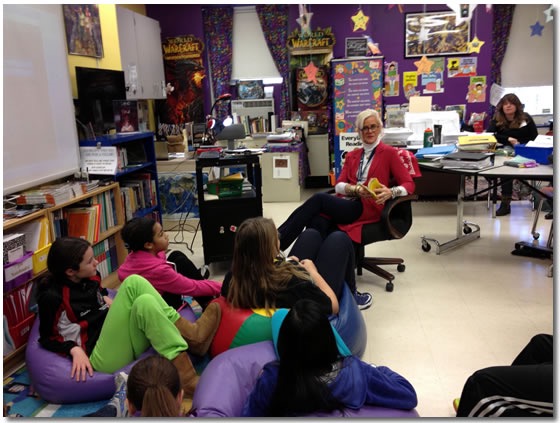 As a child, Sheehy was a very outgoing and energetic young girl who started school in the late '50s. Looking back, she remembers several inspirational educators who understood her inability to fit the mould of the traditional school system.
Sheehy fondly remembers in second grade, one nun brought in a refrigerator box and cut out a window and had her report to the class from within the imaginary television.
"She was so creative, so would also call me to the door of the classroom at least twice a day and she'd say run all the way to the end of the hall and back three times because she knew that I had this energy and once I did that, I guess I was better at getting back in my seat," Sheehy laughs.
Sheehy also fondly remembers Mrs Kilkenny in third grade.
"I adored her and of course that was the best learning experience I had because I wanted to please her and she was very understanding and accepting of how I was and how I presented myself. She would make little recommendations but she wasn't clobbering me over the head."
But for every great teacher Sheehy experienced, there were also just as many educators who didn't understand her energy, and thus, Sheehy found herself bored by class and acted out accordingly. In fifth grade, the principal of her parochial school called her mother and said "we feel there would be more energy for Margaret in the public school system", which Sheehy admits was a nice way of tossing her out.
Her mother was, of course, furious, and said, "I was going to take her to a public school anyway".
So Sheehy moved to a public school, but was devastated to learn that she was far behind her peers academically.
"My IQ tested at genius level, but when I got into public school, I was just behind because at the Catholic school, their focus was on good handwriting and religion," Sheehy shares.
"That was weird for me because anytime in   my previous experience in the Catholic school, anytime I did devote myself to something or put any concentration into something, I excelled at it but not so when I got to public school.
"I didn't get the math at all, they had been taking Spanish since first grade and I had never studied it, so it was a whole different dynamic for me. But I had Mrs Lamb.
"Mrs Lamb, although she was a stern taskmaster, I'll never forget her. She arrived in school in her woollen suits, beautifully groomed and every day she read us the most fantastic stories, because at sixth grade, she still felt you should be read to.
"And she would call me aside and she would say, 'I want you to think about why you did what you just did. What reaction were you trying to get? Why did you need it?'
"So she really started my journey into introspection but she did something else for me, she taught me to love words."
This love of words is something Sheehy has carried with her all her life, and something she believes helped contribute to her success as a songwriter.
As a teenager, Sheehy was also an avid surfer. She lived on Long Island where there were great waves anywhere you went on the beach.
"In my senior year, I was in this accelerated program where I was going to get to graduate six months early because the teachers knew they had to get me out of there," Sheehy recalls.
"I had a couple of teachers who were in my corner and who were really rooting for me, they found this program and said 'you can do this'.
"I said 'OK' and of course I couldn't do it. I left two weeks before the deadline, I left in January, two weeks before the end because I went to surf in Puerto Rico and never looked back until I was in my 30s."
This is when Sheehy found herself back at university studying teaching.  After graduating with a 4.2 GPA (grade point average), Sheehy was given a job in a third grade classroom at an upper middle class public school on Long Island.
One day in 1992, when chatting with one of her daughters, Meghan, who was at university studying computer science, Sheehy mentioned that she had six cardboard boxes at the back of her classroom that had 'Dell' written on the side.
Meghan said, "cool, you have computers".
Sheehy had Meghan explain to her what this meant and the following day, Sheehy had the children open the boxes and plug in the cords. By the end of the day, the kids were online.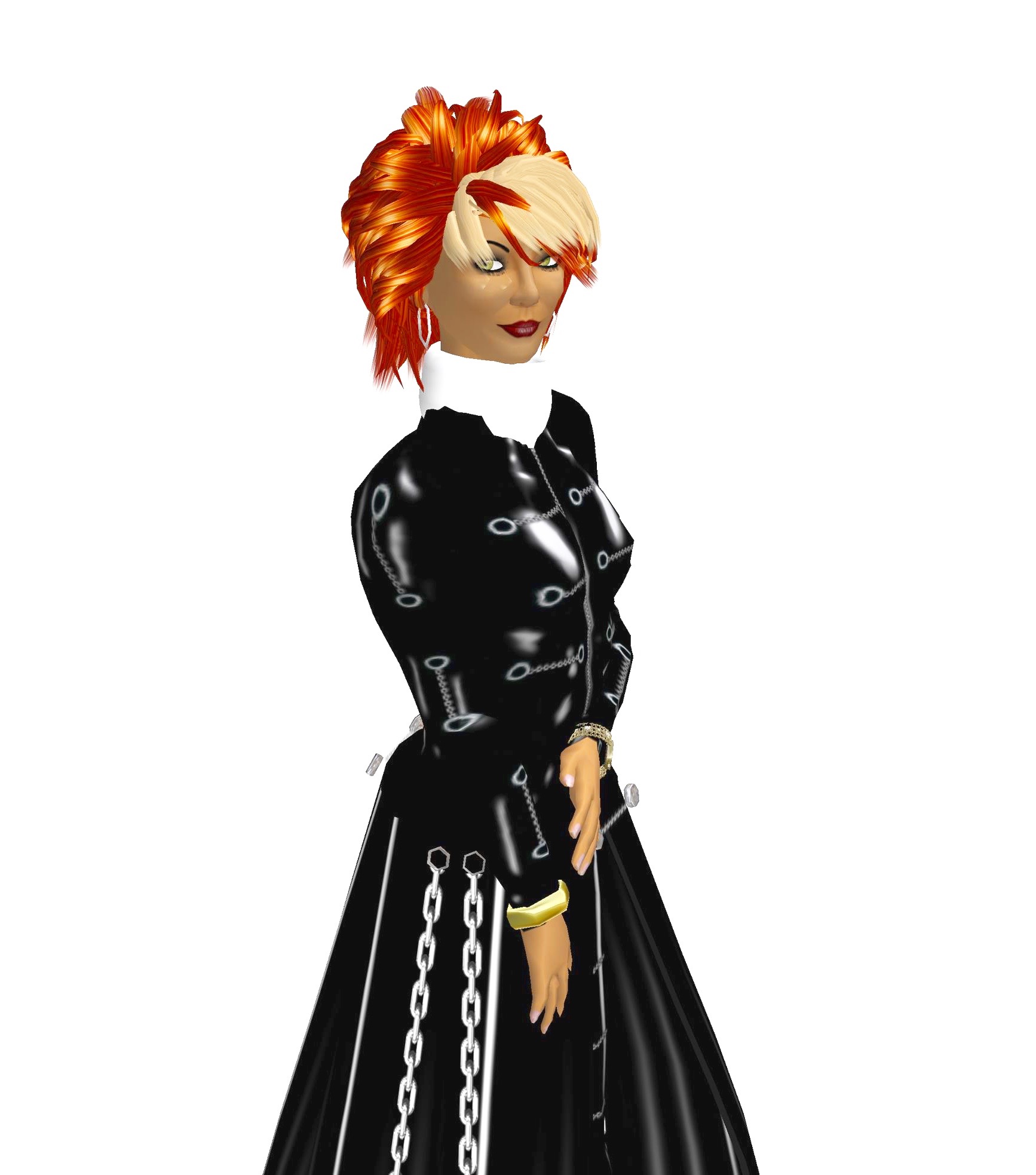 By the end of that week, Sheehy had enrolled herself in a masters degree in educational technology at Stony Brook University and began attending classes on a Tuesday night. On Wednesday mornings, she would teach the content to her class.
"I would teach it to my third graders and they got it, and by the end of the year, every one of my children had a digital portfolio, every one of my children had their own website, and my colleagues thought I was a local tech goddess."
Soon after, Sheehy moved to South Carolina and worked as a fourth grade teacher at a school of performing arts, before becoming the library media specialist at the same school. It was an experience she truly loved, and when she returned to New York, she worked in the library again.
It was around this time that Sheehy was again encouraged by her daughter Meghan to try something new. Meghan had been working part-time for Second Life, an online virtual world, and was keen to show her mother what it was all about.
"We sat down at the computer and she walked me through the steps to create my avatar," Sheehy reflects.
"I entered this world and it was like 'Oh my god, how are we going to get kids in here? We need to get kids in here', and Meghan said, 'well, the kids can come in on their own but there's one program from New York City in here called Global Kids'. So I said 'OK'."
Sheehy spoke to her boss and things steamrolled quickly. She established the first school on teen grid and over the next five years, she had more than 5000 kids and around 90 teachers using the virtual world platform in their lessons.
Sheehy saw a lot of changes taking place during this time. It wasn't just the teachers who were coming from all over the world to watch the learning taking place, but she also noticed that many of her students were excelling in ways she'd never seen before.
"So many beautiful things happened," she says.
"These are the extreme examples, but we had a young man who didn't have any friends, he was like the kid no one hung out with, and he became a leader because he was very knowledgeable and he was very willing to help.
"And then a young girl who hadn't spoken a word since second grade in school, had not spoken a word, she was selectively mute, and she was leading a book talk in Second Life.
"A teacher ran into me with tears in her eyes and I'm like 'what's the matter' because I don't know all the kids, I'm a librarian, and she explained it to me and I said, 'cool'.
"I saw things like that time and time again."
Not long after, Sheehy was told about the game, World of Warcraft and went out and bought it. In 2008, she used $1500 from a grant to purchase 13 accounts for the game and started an after school program called WOW in Schools. She was guided by a friend, Lucas Gillispie, who was doing similar things at his own school.
Knowing that there were only 13 accounts to accommodate 13 kids, Sheehy understood she couldn't invite the entire school community to take part, so instead, she went to the school psychologist and asked for a list of students who didn't have something to do after school.
"I distributed permission slips to 20 kids and I said 'the first 13 to come back are in'. And that's exactly what we did.
"Unbeknownst to me, because I went to the school psychologist, every one of my kids was spectrum, they were ADHD, they were ADD, they were Asperger's, and I called them 'my A team' because at the end of the year, the psychologist was coming in and she was checking in on how it was going and brought in their IEP and I said, 'what's this?' and she said, 'this is their files'.
Sheehy couldn't believe it, she had no idea that these students experienced learning difficulties. Not long after, the gifted students were added to the mix.
"So I've literally got two ends of the spectrum, I've got the learning disability kids and I've got the gifted and talented kids who are in accelerated classes and have a crazy schedule and I didn't change a single thing. The accelerated kids just went more quickly and that gave the other kids such confidence," Sheehy says.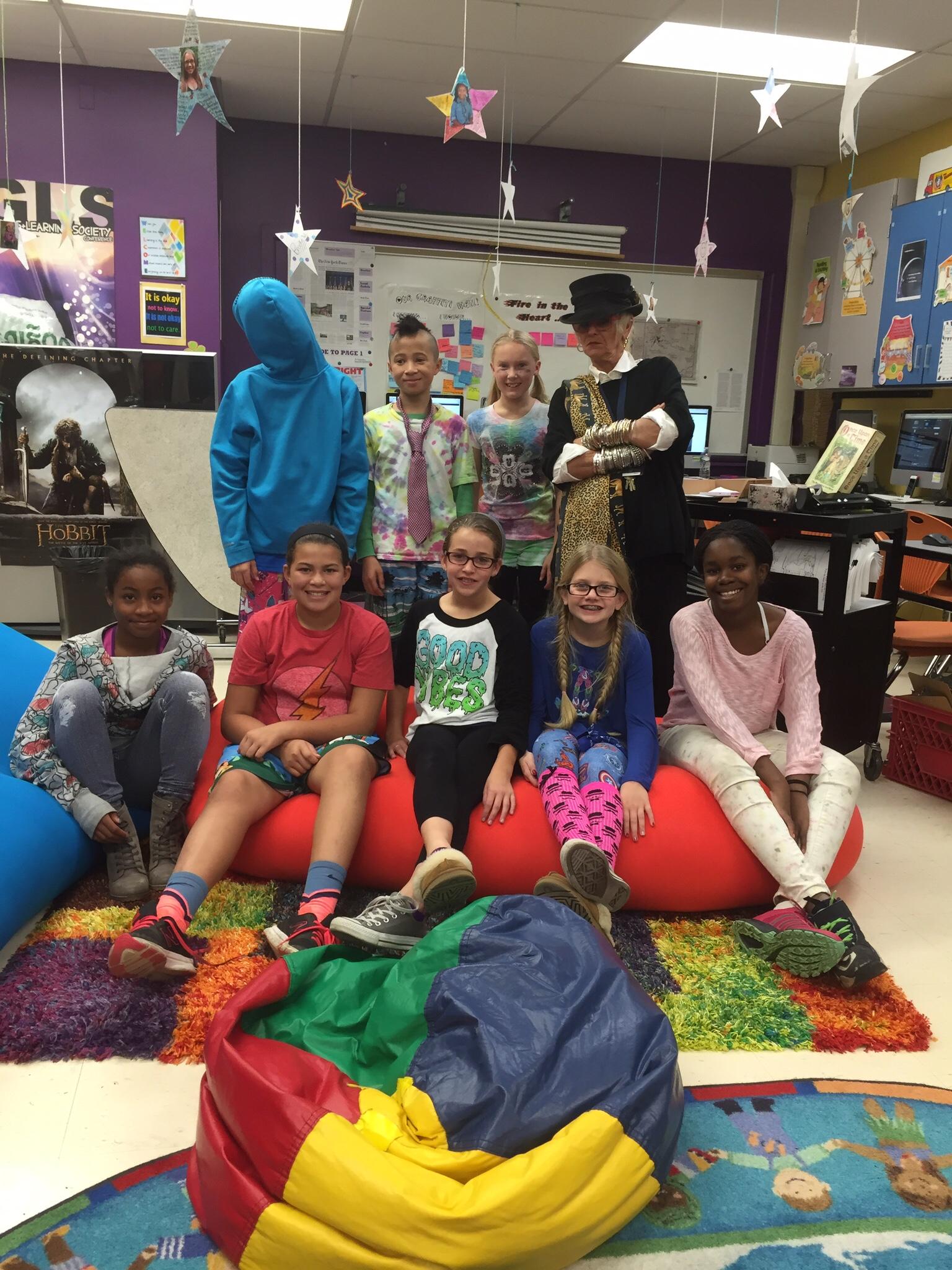 The first year the program was run simply as an after school activity, but then Sheehy decided it was time to write a curriculum that could consolidate the learning.
Drawing upon work already done by Gillispie, Sheehy rewrote the content for her sixth graders.
"I took out the standards, literally, I had three pages of the Common Core Learning Standards and I went to each standard and I thought 'is there an authentic way that this can be addressed in World of Warcraft?'
"And if there wasn't an authentic way, I tried to connect it. For example, one of the standards has to do with characterisation. So I wrote a class that said, 'OK, select a character from The Hobbit and tell me what race and class that character would be in World of Warcraft and why?'"
The game quickly became a fundamental part of Sheehy's double-period humanities class.
While Sheehy had the support of her principal who was also a gamer, she says she did have to defend the use of games in the classroom. But the conversation is slowly changing.
"The conversation used to be, '
do games really belong in schools?' And now the conversation is, 'oh yes, games belong in schools absolutely, which games though and how do we get them in there? And how to we get teachers to be comfortable with using them?'
"You don't need to be the expert in the game, you're not going to be, the kids are always going to beat you at the game, but you're the expert in the content area."
These are some of the ideas that Sheehy will be discussing when she arrives in Australia for the FutureSchools Expo in March.
She will be keynoting the event in Sydney, and also running a masterclass. Sheehy says she can't wait to meet with Australian educators to discuss the merits of games-based learning and the way it can engage students.
"I love the fact they divide the expo into five conferences. I think that's going to eliminate some of the 'oh god I want to be at three places at the same time thing that happens at all the conferences which I attend'," Sheehy says.
"I also love the fact I have the opportunity to do a masterclass because that's really the whole day with teachers and they really get the nuts and bolts in and I can get all their questions and concerns."
~~~~~~~~~~~~~~~~~~~~~~~~~~~~~~~~~~~~~~~~~~~~~~~~~~
THE YEAR IN REVIEW
… "Each term our TechnologyEd magazine brings tech-focused educators the latest ICT news, reviews and stories from the dynamic sector. We may be biased, but our final installment for 2015 was a thing of real beauty! Featuring the entralling Peggy Sheehy, the 'godmother of educational gaming' on our custom- designed cover, we followed her uncanny rise as a pioneering tech goddess in schools."
~~~~~~~~~~~~~~~~~~~~~~~~~~~~~~~~~~~~~~~~~
Vibrant Sheehy talks games in class and lays her cards on the table
By Chelsea Attard
Published March 4, 2016
Just like a good video game, Peggy Sheehy knows how to engage her audience. The vibrant educator opened her presentation at FutureSchools with the famous red pill/blue pill scene from The Matrix, telling delegates in words borrowed from Morpheus, that 'all I offer is the truth'.

Peggy Sheehy speaks at FutureSchools.
"The truth that I bring to you is from a classroom teacher, I'm not a talking head…" Sheehy says.
She follows with the stirring poem, I am a Child, urging teachers, "we need to remember the power we have".
"We need to remember how many children come in to school each day feeling less than, or not good enough," Sheehy says.
A point which is driven home when the presenter talks about the power of an avatar, telling the story of a young girl who had been mute at school for years, suddenly leading class discussions through her online identity.
A self-proclaimed mischief-maker, and truth-teller, Sheehy wasn't afraid to lay her cards on the table.
After circling the room to find out how many different kinds of teachers, school leaders and administrators were present, she points out one group of very important stakeholders who were missing from the conference, kids.
"For some strange reason, education is the only business (and let's face it, it is a business) that doesn't feel it's necessary to involve their clients in the process," Sheehy says.
She also surveys the room to find out which teachers allow mobile phones in their classroom, a question to which a mere few raise their hands.
"If you're not paying attention to mobile, you're not paying attention," Sheehy says, pointing out the fact that the technology inside students' pockets is more advanced and more powerful than the technology used to land the first man on the moon.
Sheehy champions the use of games in the classroom, quashing some common fears of reluctant educators.
"Where you see addiction, I see enthusiasm and engagement.
"Where you see isolation, I see collaboration, even if it is remotely…"
She refers to research which says when the brain is in a play state, it is far more receptive to learning than at any other time.
When asked by a delegate why she started using games in her classroom, Sheehy recalls the moment her daughter convinced her to create an avatar in Second Life, a 3D virtual world.
"I said, 'how are we going to get kids in here?'" Sheehy tells the audience.
"My instincts told me this was important."
~~~~~~~~~~~~~~~~~~~~~~~~~~~~~~~~~~~~~~~~~
    
June 2015 ISTE Conference
Sitting with my friend and sometime fellow conspirator, Lisa Neilsen, in The HackEd at ISTE this year, I brought up pictures of the Learning Studio to share and after just a few minutes of Q&A, she posted this to her gazillion readers!
What If We Changed the Word "Classroom" to "Learning Studio"
Talk with Peggy Sheehy at ISTE 15.  
At the #HackED15 pre-conference at #ISTE15 I spoke with Peggy Sheehy (@PeggySheehy) about what she is doing to create an environment that inspires fun and meaningful learning with her middle school humanities students. I already knew she was inspiring student learning via games like World of Warcraft (here's her wiki that shows how), but it's not just about the learning that happens behind the screens. It takes more than throwing a bunch of cool new computers into a room to make a space where students want to be.
Peggy's classroom, instead, isn't a classroom at all. It is an "EPIC (Every Person is Counted) Learning Studio" where adventures and conversations happen both face-to-face and face-to-screen. Walk into her classroom and you'll see vibrant colors. Posters on the wall and rugs on the floor are all designed to invite learning. Students can learn sitting on yoga bags, bean bag chairs, standing or spinning at bar height tables, or learning on the more traditional chair.
Walking into Peggy's Learning Studio provides a great environment to get kids EXCITED about the edventurous journeys they will take together. Trying an activity multiple times as an avatar is remarkably less threatening and more rewarding than doing so as yourself. In fact game playing can transform reluctant readers and writers into those who actively seek information to read and write to collaborate to achieve their mission. Both the games and the environment encourage collaboration and celebration.
As Peggy explains in her recent EdWeek article, where do you think students would rather learn? Playing games in her learning studio or in the next classroom where students sit on chairs in rows of desks reading textbooks, taking lecture notes, and filling in worksheets?
Ask your students. If they say learning studio, work with them to make it happen.
You might also like:
Class 'Warcraft': Ramapo Central teacher uses role-playing video game with middle-schoolers
Gary Stern, TJN 11:26 a.m. EDT April 14, 2014
A sign on the door to Peggy Sheehy's classroom warns "DANGER: Ninjas, Pirates, Monsters & Zombies." Her sixth-graders at Suffern Middle School pour in and she calls them to assemble for the day's journeys. "Heroes! Heroes!"
Before long, her heroes are staring down Apple computers, entering the virtual universe known as "World of Warcraft" and controlling avatars — digital alter egos — who walk with big stomps.
Eleven-year-old Nicholas Paz moves forward with his character, Zoggeth, a night elf "mage" with green hair and pointy pink ears.
"I'm trying to get gold dust," Nicholas explains, his eyes glued to the screen. "I'm learning how to trawl places. I'm exploring cities and learning to talk to people to get the information I need. If they have a little gold bag, I can trade with them."
This is Sheehy's language. Her world. She is a national leader in opening classrooms to video gaming and, more specifically, MMORPGS — "massively multiplayer role-playing games" like "World of Warcraft."
"How many of you identity with your characters?" Sheehy asks her humanities class. "How many threw your own personality on your characters?"
With streaks of blue and pink in her hair, Sheehy could be a good sorceress in a PG movie. She pushes her heroes to unlock the mysteries of "Warcraft" and to see connections between their avatars' journeys and those of the characters of history and literature.
She is the co-creator of a curriculum that ties "World of Warcraft" to the Common Core learning standards. Her lessons mesh perfectly with a sixth-grade Common Core unit on myths and heroes.
"We study the hero's journey," Sheehy said. "It's what we do."
Rhiannon Marjano, 11, controls a character named Eponah, a hunter with a green-winged pet. She loves to "talk up a storm" in chats with other players to get the information she needs for her quests.
"In most classes, you don't have fun and learn," she said. "In this class you do both at the same time, which I love."
Sheehy has given hundreds of presentations on how she merges gaming with education, traveling across the country and around the world. She led training at the American School of Bombay in India in February and is heading to Australia in August to work with school media specialists.
It helps that Sheehy's principal, Brian Fox, is a veteran gamer himself who started off with an Atari.
"I wouldn't have done this if it was fluff," he said. "This is a well-thought-out curriculum. Peggy is working so hard to integrate the experience with the Common Core, which is not something a lot of teachers would do. I hope it catches on."
Fox and Sheehy love that gaming gives a stage to students with learning and social challenges who might otherwise not have that place in school.
"It evens the playing field a bit with more traditional students," Fox said.
Sheehy developed her approach as an after-school program in 2008 when she was working as an instructional technology/media specialist at the school. This year, she became a classroom teacher for the first time in a decade and made "World of Warcraft" part of her double-period humanities class. She is used to explaining her methods to people who expect education to be more traditional and less fun. She tells parents that the background story for "World of Warcraft," known as the "lore," is an entire canon, a world onto itself.
"It's rich, comparable to the 'Iliad' and the 'Odyssey,' " she said.
Theresa O'Leary has two kids in the after-school club and calls herself a convert.
"When my son first told me what he wanted to do after school, I thought, 'Video games? You're killing me. Five days a week?'" she said. "But he started coming home and talking about reading assignments, how he couldn't move to the next level until he could discuss what he had to do. I saw Peggy in action and it was a transformation."
She said her younger son joined the club when he was in third grade and behind in reading.
"He was motivated," she said. "I saw his skills grow in literacy and writing."
Doodling doesn't happen in Sheehy's class. The heroes are locked in, eager to roam. The classroom walls are yellow and purple, with stars dangling from the ceiling. A sign over Sheehy's desk advises: "Never let SCHOOL interfere with your EDUCATION."
Sheehy is always trying to link their virtual journeys to the real world. At one point, she wanted them to envision the Dark Ages.
"We're not talking billions of years ago," he said. "We're talking 476, when it officially started. We're talking about not that long ago in the grand scheme of things. People were hanging out just like us. They were not cave people."
Sheehy noted that video games make more money than any other medium.
"Since they're not going away, let's do something constructive with them," she said. "Let's give students the skills to navigate these worlds with honor, respect and empathy."
Sheehy's after-school club continues, with middle- and high-school students gathering each day as a committed "Warcraft" community.
"It makes kids more motivated," said Austin Akey, a high school junior. You have to have goals and know how to reach them."
Sheehy nurtures her heroes and both their virtual and real-world dreams. She sent out one recent tweet: "Breaking: MMO players aren't anti-social recluses!"
Twitter: garysternNY
~~~~~~~~~~~~~~~~~~~~~~~~~~~~~~~~~~~~~~~~~
The Hall Monitor
Keeping an eye on education. From the staff of lohud.com and The Journal News.
Educator of the Week: Peggy Sheehy, Suffern Middle School
Who: Peggy Sheehy, sixth-grade humanities teacher at Suffern Middle School, former ITF/media specialist, and national leader in the use of video games and "virtual" games in after-school programs and as part of classroom instruction.
Since when: She's been at Suffern M.S. since 2003.
What's new: After building a successful after-school program around World of Warcraft, an immensely popular online "role-playing" game, Sheehy has this year made WoW a key part of her sixth-grade humanities classes. She has co-authored a curriculum that links the game to the Common Core learning standards. "We have to meet these kids where they are, with what they care about," she says.
About using games in the classroom: "They need to know about the Renaissance. They need to know about making inferences. They need to know how to pull citations from two different texts and to compare them to make their point. It's my job, my responsibility, to expose them to this curriculum and, hopefully, help them develop mastery. I don't have the license to let them just go off and discover on their own. This is much more structured than just some free game play. They're getting the benefits of the on-line environment. They're getting the benefits of the social aspect of things because learning is social. Learning is no longer this isolated event."
~~~~~~~~~~~~~~~~~~~~~~~~~~~~~~~~~~~~~~~~~
World of Warcraft Finds Its Way Into Class
Katrina Schwartz
World of Warcraft
Students' passions can be a powerful driver for deeper and more creative learning. With this knowledge, some educators are using popular commercial games like World of Warcraft (WoW) to create curriculum around the game. And they say they're seeing success, especially with learners who have had trouble in traditional classrooms.
World of Warcraft is a Massively Multiplayer Online Roleplay (MMOR) game, where players take on the identity of characters in a narrative-rich plot, working together to overcome challenges.
"In my estimation, a well-designed video game is pure, scaffolded, constructivist learning at its best," said Peggy Sheehy, one of the designers of WoW in Schools, an elective English Language Arts curriculum built around the game. "Mastery of content opens up new content and offers unlimited opportunity for success." And that's what learning should be like, she says: interesting, engaging and collaborative. Research on gaming in an educational context corroborates Sheehy's viewpoint that games demonstrate mastery learning because a player cannot move on until he or she has completed a set of tasks.
"Game designers get that failure is anticipated and celebrated. It's a learning opportunity."
Sheehy designs "quests" with particular learning objectives in mind that the students or — "heroes" as they're called in class — must complete. Quests might include components of comparative writing or characterization exercises. For example, Sheehy had her students read J.R.R. Tolkien's The Hobbit as they progressed through the course, and for one assignment, they had to pick a character from the book and categorize that character within World of Warcraft. They were asked to defend their choices in writing, supporting their argument with the text.
"When I bring these to their other teachers, I am consistently told, 'I don't get anything like this from them,'" Sheehy said in reference to the writing her students produce. They write complex arguments because they are passionate about the game, the storyline, and the class. "When there is no passion you get dutiful, for the grade work," she said.
One of the benefits of using a multiplayer, collaborative game is that students also work together to accomplish quests. They post their writing in "guilds" within the game and are asked to critique one another's writing, creating a constructive peer review.
Perhaps one of the most prominent ways that game-based classes are different from traditional ones is how failure fits into the daily experience of learning. "Failure in a game typically means that you tried the challenge in a new way," Sheehy said. It's not bad; it's creative problem-solving, risk-taking, and a natural outcropping of trying something new. But in most classrooms, kids are programmed to understand failure as shameful at early ages. "Game designers get that failure is anticipated and celebrated. It's a learning opportunity," Sheehy said.
Those accustomed to having assessments be part of the learning model may wonder how to measure things like reading comprehension, grammar, and vocabulary.
"Assessment and gaming are so contradictory," Sheehy said. "Gaming is almost like the scientific method. You get your quest, you form a hypothesis, you try it out, you encounter challenges and you draw conclusions." She thinks that's assessment enough and is wary that formally assessing students will take the fun and the passion out of what she considers to be a very effective education tool.
Explore: game-based learning, Games, video games, World of Warcraft
~~~~~~~~~~~~~~~~~~~~~~~~~~~~~~~~~~~~~~~~~~~~~~~~~~~~~~~~~~~~~~~~~~~~
~~~~~~~~~~~~~~~~~~~~~~~~~~~~~~~~~~~~~~~~~~~~~~~~~~~
From Hollywood celebrities to the guy next door, millions of people have made World of Warcraft a part of their lives. How do you play WoW? We're giving each approach its own 15 Minutes of Fame.
Remember when we interviewed the two teachers who were injecting motivation, teamwork, and pride into at-risk students via an after-school World of Warcraft program? Educators Lucas Gillispie and Peggy Sheehy are still at it — and this time, they've scooted the gaming back squarely into school hours with an elective language arts enrichment class for 15 middle school students.
"Our kids are embarking on a Hero's Journey as they compare their own experiences in World of Warcraft to those of Bilbo Baggins in Tolkien's The Hobbit," explains Gillispie. "They're engaging in creative projects as well, such as live tweeting the events leading to Cataclysm from NPC's points-of-view (see #wowinschool hashtag). They're creating digital propaganda posters related to in-world events, writing riddles to share with players on their server, and learning leadership through their student guild."
Sounds great in theory — but we wondered what the kids themselves thought about the program. So we asked three of them, all new to the World of Warcraft, what they think about the game itself, what they feel they're getting out of the class, and whether or not the experience has given them any new perspectives on gaming.
Meghan Age 14, 8th grade, draenei hunter
Sammy Age 14, 8th grade, night elf druid
Maddux Age 13, 8th grade, gnome rogue
15 Minutes of Fame: Did you play World of Warcraft before you got into this class? Tell us about your WoW and gaming background.

Meghan: No, I had never played WoW before. I usually play games like Call of Duty on Xbox Live.
Sammy: I've never played WoW outside of class. I had heard of WoW before but I just thought it was some child game like Pokemon. I'd never thought it would be as cool as this. I don't play lots of games outside of school. I have a Wii and PlayStation but I just don't get into games as much as other people. I spend most of my time playing sports and doing hands on things, but I think this game has helped me broaden my horizons. I do enjoy a good video game once in a while like Mario Brothers. I don't understand war games like Halo. They're too complex, but there's something about WoW that's different and makes me want to play.
Maddux: I never played the WoW game before this class. I have, however, been playing video games, starting with my GameBoy Advance since I was five.
How much does your character for this class participate in non-class activities? Do you maintain a special "class-only" character, or do you use a character you've played before and/or play your character outside of class needs?

Meghan: My character is never solo. I will always get together with classmates and help them.
Sammy: I don't play WoW outside of the WoW in School Project. I don't have an account. If I did, we're still not allowed to work with our character outside because some people would get ahead of others. I think that's fair.
Maddux: I don't play this character outside of school. It is a classroom-only character. I did used to play an undead hunter outside of school, but I had to cancel it.
Tell me a little bit about the class activity that's been your favorite so far.
Meghan: I think my favorite activity is when we go and participate in dungeons.
Sammy: Basically, I like playing. I mean, my favorite organized event was when the gnomes were taking back Gnomeregan and we gathered a bunch of gnomes and stampeded Ironforge. That was really cool, but what I love most is quests and finding a guildmate and randomly storming a Murloc camp together. Stuff like that, the unplanned things out of game. I liked watching BlizzCon. Drinking sodas and watching geeks go crazy about WoW is very enjoyable to me.
Maddux: My favorite activity so far has been the guild initiation. I enjoyed hearing the speeches and watching fellow classmates be initiated.
How much WoW do you typically play for this class? What about outside of what's needed for class?

Meghan: I only play WoW in school, and that is usually two days of the week.
Sammy: Well, I think I play more WoW in a week than most of the kids because I have a wacky schedule and I got to be Mr. Lawson's teacher assistant. If I don't have anything to do, I just play WoW. So, I estimate more than an hour but less than four hours a week, and that suits me just fine 'cause I'm not big on video games. I don't play WoW outside of school 'cause I don't have an account.
Maddux: In a week, I would say about 3-5 hours. I don't play outside of school because I don't have it at home any more.
How would you rate the difficulty and the educational value of what you're learning in this class against what you get in other English classes you've taken?

Meghan: I think it is a little bit harder because we have to work for our answers instead of someone just telling us.
Sammy: The writing part of the class is difficult because Mr. Lawson is so strict about our grammar, but as we get further into the year I think it becomes easier because we're learning. But, I do think I'm learning more here because it's fun and I want to pay attention. In a typical classroom you sit there and watch the teacher write on a board and talk about conjunctions and linking verbs. That's boring. Nobody wants to do that. With this, I do my work properly because I know I get playing time when I'm done. That's what I work for. In other classes you might, just might, get praised, but that's all.
Maddux: I would say that I am doing about the same, maybe a bit better. In some places, it is more difficult than a regular class but is still more fun.
Had you participated in the after-school program before taking this class?
Meghan: No, I had not.
Sammy: No. I didn't know it existed until it was started.
Maddux: I did not participate in the after-school program.
Has this class inspired any interest in pursing a gaming-related career?
Meghan: I wanted to be a game tester before I got into this class.
Sammy: No. I'm still set on going into the science field but I think it's made me more open to video games.
Maddux: Yes, it has. I am still looking at being a veterinarian, and if that doesn't work, I will pursue a game-related career.
Was it hard to convince your parents to let you take the class?
Meghan: No. They just said, "OK."
Sammy: No. I told my Mom I wanted to try it and if I didn't like it I would change classes. She said OK and let me try it.
Maddux: No, they found it interesting. The idea was original.
What do your parents think about the class experience?
Meghan: They think it is fun and it actually helps me.
Sammy: I don't really know. They just sort of let me do my thing, but I know my sister is really jealous that I'm in the class. She had been a fan of WoW before she moved to N.C. and I know she really wanted to take the class after she heard there was a class.
Maddux: I believe they think it is interesting how the idea wraps around education.
Learn more about how educators are using the World of Warcraft to explore writing and literacy, mathematics, digital citizenship, and online safety at the WoW in School Project.
---
---