If I understand the protocol correctly, I am now instructed to  answer these questions and then conclude by tagging a few victims of my own!  Muauahahaha    Here we go@
1. How did you attend the #Edcha
tnz Conference? (Face 2 Face, followed online or didn't)
Visiting New Zealand, a leg in the "There and Back Again" Tour with colleague Marianne Malmstrom and Bron Stuckey, we were honored to enjoy a tour of Hobsonville Point Secondary the week prior to EdChatNZ.  Since we had our return trip tickets to Sydney booked for Friday, we were so
disappointed that we'd miss EdChatNZ when we heard  @MissDtheTeacher speak of the event—and even more so as each teacher we encountered spoke about what they would be sharing.  But as the excitement built we realized that perhaps we needed to have a little powwow with Qantas about changing our flights.  @Claire Amos overheard this  and insisted that we do so –stepping up with covering the cost of the ticket change–and @MissDtheTeacher immediately started to rearrange the conference schedule in order to allow us slots to present our work!
So we continued on with the week's  planned visits to Rotorua (yes–we did the baths, the tour, and the mud!)  as well as the Polynesian Village where our tour guide, Carla, gave us a detailed history of the Maori people and their customs.
Next we were on to Napier-a little seaside
hamlet that leads one to believe they have been dropped into a post WW art deco city—where the shops even carry the theme forward and offer period clothing and accessories.  Ultimately we arrived in Wellington, but instead of Hobbiton, we visited the Titahi Bay North School where they stole our hearts and honored us with the Kapa Haka.
Later that day we visited Amesbury school where I was most impressed with the inquiry approach based around the concept of Living Stories. It centers around the premise that we can communicate through a wide range of art forms – story, poetry, dance, drama, photography and a range of visual art formats.
Once our school visits in Wellington were completed, instead of flying to Sydney, our staunch and masterful tour guide, Bron Stuckey, drove  us straight through the night to Auckland in time for us to head over to EdChatNZ on Friday AM!
Friday, I started by attending a session entitled Digital Literacy – Learning & Social Implications by Andrew Cowie. Twitter: @cowieandrew
Google+: https://plus.google.com/u/0/+AndrewCowie74/posts
Website: http://schools.natlib.govt.nz/supporting-learners/digital-citizenship/digital-citizenship-schools
Full disclosure, I was fully prepared to rip this apart and dutifully point out the error of his thinking –(since he already had me a bit chaffed by calling it "Digital" Literacy –rather than dispensing with what I perceive to be an antiquated clarification–to me these days, literacy is just that—literacy –and there's no longer a need to distinguish that which happens in bits and bytes from that which does not.) However, I was most pleasantly surprised as Andrew started to dispense some forward thinking ideas, in digestible little bites that elicited great conversation from his audience, and he shared some truly insightful concepts to assist teachers in the shift to future focused thinking! Bravo!

2. How many others attended from your school or organization?
Three of us traveled from New York, New Jersey and Sydney
I had to skip this portion of the day, as every spare moment I had was devoted to developing a new presentation for KIWI teachers who were ready to grapple with much more sophisticated concepts than my usual audiences.
4. Who are 3 people that you connected with and what did you learn from them?
1. Georgi de Stigter (who will always be "Ginger" to me) gave a gorgeous talk on games–succinctly providing just enough information before she facilitated a game to send the message home!  Brilliant and FUN!
2. The students in the library Friday were enormously helpful in validating for me that kids are kids and play is a natural authentic arena for learning.
3. Maurie Abraham, Claire Amos and Diane Cavallo modeled leadership that encouraged community, comradery and a sense of adventure!

Of course, so many others whose names escape me now in a flurry of new friends!
5. What session are you gutted that you missed?
 1. Design thinking: think agile, discover & innovate with Di Cavallo
2. Unleashing Curiosity and Creativity in the Classroom with Steve Moulday
6. Who is one person that you would like to have taken to Edchatnz and what key thing would they have learned?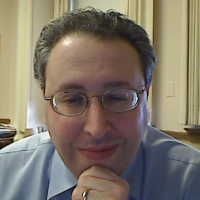 Would have loved to have taken Brian Fox, @smsprincipal, my principal who is already a leader ahead of the curve but would have appreciated seeing and hearing  from those a bit down the road from where we stand!
Also would love to have brought my Assistant Superintendent for Curriculum.
7. Is there a person you didn't get to meet/chat with (F2F/online) that you wished you had? Why
 Would have loved to had more time with the folks from CORE.  The few minutes I did get to spend with them were illuminating and their enthusiasm for their work was absolutely contagious!
8. What is the next book you are going to read and why? 
1. The Anti-Education Era: Creating Smarter Students through Digital Learning : James Paul Gee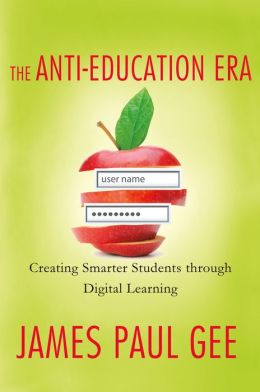 One of the first champions of the positive effects of gaming reveals the dark side of today's digital and social media.  Today's schools are eager to use the latest technology in the classroom, but rather than improving learning, the new e-media can just as easily narrow students' horizons.
2. dana boyd's  It's Complicated: 
What is new about how teenagers communicate through services such as Facebook, Twitter, and Instagram? Do social media affect the quality of teens' lives? In this eye-opening book, youth culture and technology expert danah boyd uncovers some of the major myths regarding teens' use of social media.  She explores tropes about identity, privacy, safety, danger, and bullying. Ultimately, boyd argues that society fails young people when paternalism and protectionism hinder teenagers' ability to become informed, thoughtful, and engaged citizens through their online interactions.  Best thing yet?  IT'S FREE!  Download the book here.
3. Papert (1993) "My goal became to strive to create an environment in which all
children could  learn in ways more like the informal learning of the unschooled toddler than the educational process followed in schools."  "People laughed at Seymour Papert in the sixties when he talked about children using computers as instruments for learning and for enhancing creativity. The idea of an inexpensive personal computer was then science fiction. But Papert was conducting serious research in his capacity as a professor at MIT. This research led to many firsts. It was in his laboratory that children first had the chance to use the computer to write and to make graphics. The Logo programming language was created there, as were the first children's toys with built-in computation. The Logo Foundation was created to inform people about Logo and to support them in their use of Logo-based software for learning and teaching."
9. What is one thing you plan to do to continue the Education Revolution you learnt about at #Edchatnz?
 Spread the fire!  Share the links, and community with those back home!
10. Will you take a risk and hand your students a blank canvas?
My students will not only have a blank canvas, but they will decide the size, shape, and medium with which to create!
Who will I tag with this meme:
I'll tag @Knowclue, and @BronSt as they  will have context with which to participate having attended EdChatNZ as well!